A story to be told
The new brochure of the Esacol®, Esa-One® and Additives is now available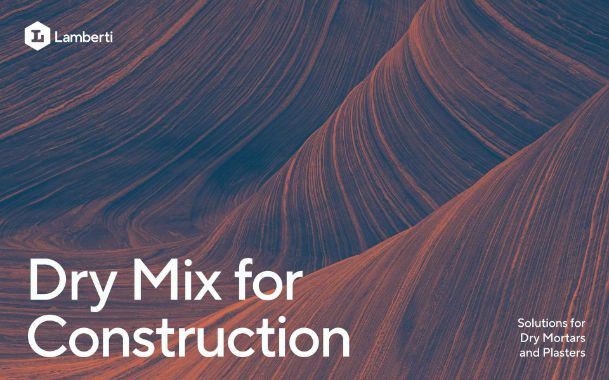 Sometimes in life, things happen but real success is achieved when we make them happen, convinced of the strength that our creations can express over the time.
The new brochure of Lamberti additives for drymix mortars and pasty systems does not simply describe a range of products, but represents the story of our consolidated success in the field of the rheology for the construction field.
Today, much more than in the recent past, building coatings are required to have mechanical characteristics, durability over the time and high resistance to increasingly aggressive atmospheric agents in order to respond effectively to the ongoing climate changes and to the widespread regulations in the world for energy saving.
We have made our mission of these issues: to intimately link the performance aspect to that of social and environmental responsibility, by developing a unique product line based on natural sources.
From their birth to the international market consolidation, ESACOL® and ESAONE® tell a story of our continuous evolution as high performance water retainers and rheological modifiers for cement and gypsum-based systems.
The high content of renewable raw materials combined with the highly sustainable production processes make the Esacol® and Esaone® range one of the most exclusive classes of natural polymers and derivatives for the wall and the floor coating.
The new brochure of the Esacol®, Esa-One® and Additives is available now for free download.
We have made our mission of these is-sues: to intimately link the performance aspect to that of social and environmen-tal responsibility, by developing a unique product line based on natural sou